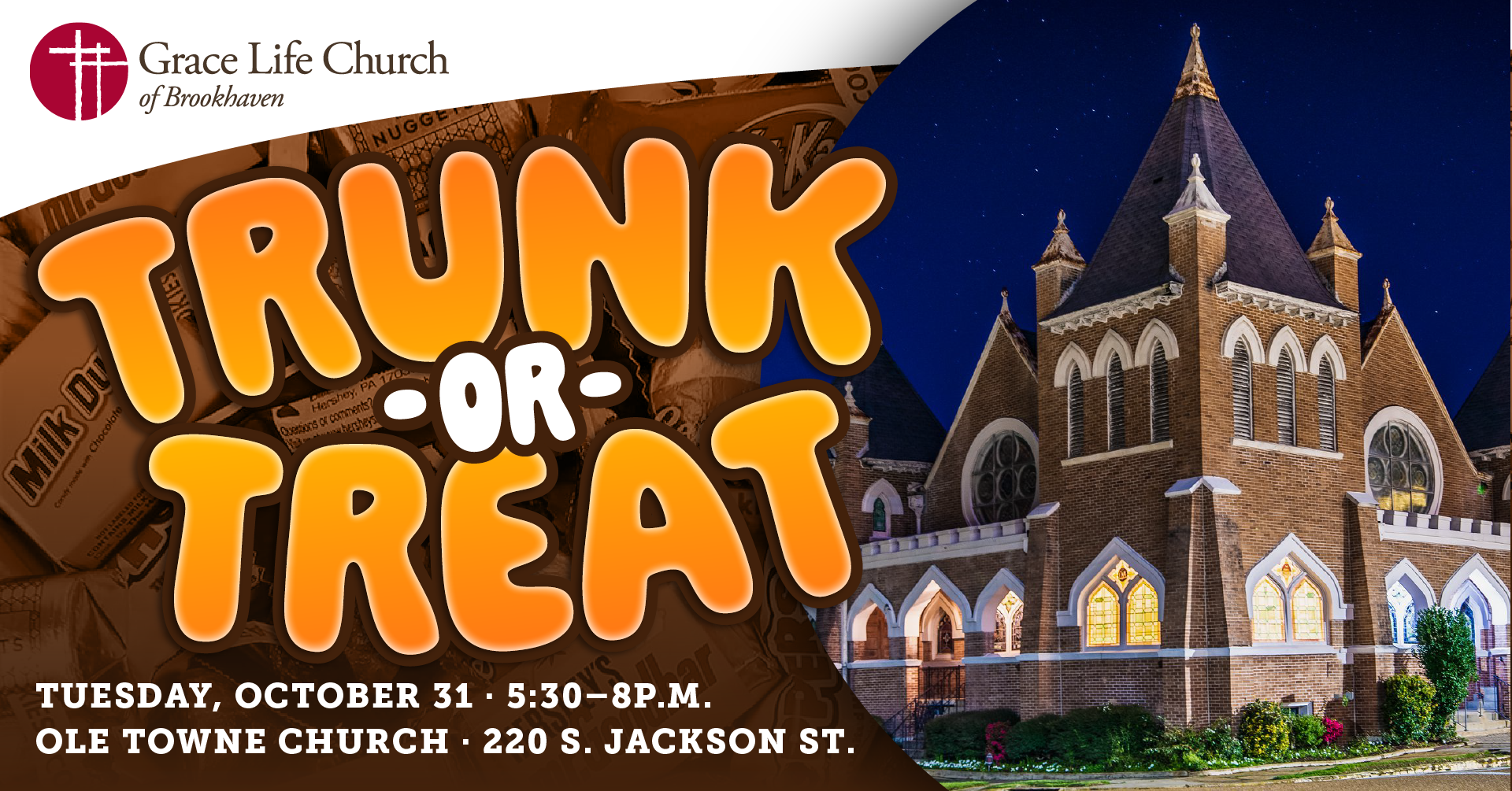 Trunk or Treat | Tuesday, October 31 @ Ole Towne Church, Downton Brookhaven
Bring your trick or treaters by Ole Towne Church for Grace Life Church of Brookhaven's Trunk or Treat! We'll have candy, a photobooth, and outdoor restrooms.
---
Christian Marriage Small Groups
Sundays at 6pm starting August 13
---
Weekly Schedule
Sundays
10:30 a.m. – Worship
6:00 p.m. – Men's, Women's, and Student Small Groups, Children's Classes*
Wednesdays
6:00 p.m. – Adult and Student Bible Studies, Children's Classes
*First Sunday Fellowship
Every first Sunday of the month, the church gathers for a fellowship meal after morning worship. On these Sundays, we don't meet for Sunday evening services.